Pioneer Announces Formation of Strategic Sales Group, Names Vincent Visconti General Manager
Fort Lee, NJ —PRNewswire, March 26, 2013 —Pioneer Power Solutions, Inc., a manufacturer of specialty electrical equipment for applications in the utility, industrial and commercial segments of the electrical transmission and distribution industry, announced today that it has appointed Vincent Visconti General Manager of its Strategic Sales Group. This newly created organization, formed to market Pioneer's growing portfolio of switchgear and electrical transformer products, will have a particular emphasis on EPC firms and large commercial contractors in the U.S. and Canada.

"With more than three decades of experience in our industry, Vince's knowledge, relationships and talent make him a key addition to our sales and business development team," commented Nathan Mazurek, Pioneer's Chairman and Chief Executive Officer. "We view his appointment as an indicator of our own growth. Vince will be vital to leveraging the full breadth of our product scope and engineering capabilities to our customers, who we feel are certain to benefit from having his expertise and integrity available to them," he added.

Visconti commented, "I am excited to start a new challenge with Pioneer and look forward to working with a great team to capitalize on new growth opportunities, providing end-to-end equipment solutions coupled with exceptional client service."

Visconti has over 35 years experience in achieving results in dynamic global organizations, including an outstanding track record of increasing sales, market share and profitability. His performance track record also encompasses financial management and developing effective networks of distributors and manufacturers representatives. He joins Pioneer from Vooner FloGard Corporation, where he was Director of Sales & Marketing, leading the company's sales and business development activities in the power generation market. During his tenure at Vooner, he dramatically increased penetration into geothermal power plant projects while playing an instrumental role to growing company sales in the paper, mining, chemical processing and water treatment markets.

From 2003 through 2007, Visconti was Director of Industrial Sales for the Water & Wastewater Group of ITT Corporation. Prior to that, he worked in the electrical equipment industry for over 25 years, holding positions of increasing responsibility. He managed the sales and project management departments at Provident Industries which sold engineered-to-order switchgear and transformers to the power generation, municipal and commercial construction sectors. Preceding this, Visconti held District Manager positions at Westinghouse Electric and Eaton Corporation where he directed sales groups responsible for high volume OEM accounts. Visconti began his career as a sales engineer at Westinghouse.

About Pioneer Power Solutions, Inc.
Pioneer Power Solutions, Inc. is a manufacturer of specialty electrical equipment and provides through its four operating subsidiaries, Pioneer Transformers Ltd., Jefferson Electric, Inc., Bemag Transformer Inc. and Pioneer Critical Power Inc., a broad range of custom-engineered and general purpose solutions for applications in the utility, industrial and commercial segments of the electrical transmission and distribution industry. The Company is headquartered in Fort Lee, New Jersey and operates from seven additional locations in the U.S., Canada and Mexico for manufacturing, centralized distribution, engineering, sales and administration. To learn more about Pioneer, please visit our website at www.pioneerpowersolutions.com.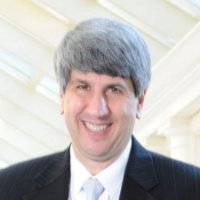 CONTACT:
Vincent Visconti
Pioneer Power Solutions, Inc.
vince@pioneerpowersolutions.com
(704) 784-8345